The Founder's Journey:

The Inspiration that formed Puntier Law.
Noemi Puntier is the founding attorney of Puntier Law Firm, LLC. First generation to graduate college, an immigrant, and daughter to two factory workers, Noemi has learned from her parents the value of working hard, serving others, and striving for the best results available.
A Fearless Trial Attorney
■■■■■■■
Noemi graduated Hofstra School of Law in 2004 and quickly started her legal career as an associate attorney at the Legal Aid Society in New York City. Noemi's goal of becoming a fearless trial lawyer came to fruition early on in her career. She rose to the top as a trial attorney within her division at an unprecedented rate. Her determination for fair results, justice, and closure for her clients as a defense attorney afforded her an opportunity to handle misdemeanors and serious felonies such as attempted murder cases.
After practicing for over five years at the Legal Aid Society, she then moved into a different area of law and became an associate at one of New York's finest personal injury firms; Sullivan, Papain, Block, McGrath, and Cannavo. There, she learned to handle personal injury matters from car accidents to premises liability.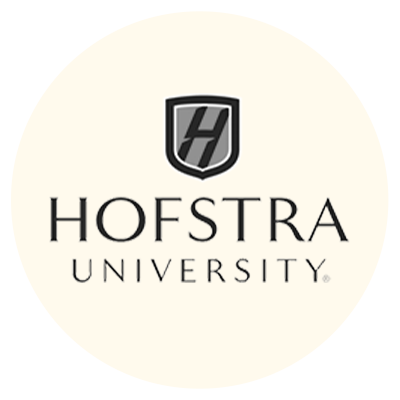 A Passion For Justice
■■■■■■■
Fast forward to 2011, Noemi relocated to Georgia with her husband and two daughters. Her passion for justice and excellence turned into her personal mission when she founded Puntier Law Firm. She always strives for excellence when dealing with her clients and especially as it relates to maintaining client communication. She prides herself in providing an atmosphere of comfort and family environment to everyone who walks into her law firm. She aims for excellence, integrity, and transparency while serving others. She runs her firm on biblical principles and is quite open about her faith and calling in her life.
You can find Noemi and her associates pouring out their knowledge and comical personalities on their weekly Facebook show called "Café con Leyes."
Girl Lawyer On A Mission
■■■■■■■
Noemi's result-oriented attitude leads the way to many favorable results for her clients. Puntier Law, a community legal hub, provides representation in all immigration and personal injury matters. Noemi, who is licensed in Georgia and New York, handles state and federal cases in both jurisdictions. She also handles immigration matters nationwide. While Noemi truly enjoys carrying out her calling on a daily basis as an advocate, her true passion lies in bringing her faith into the legal space. She is unapologetic about openly praying for her clients and their cases. Her faith is the leading reason why she loves well and serves with an open heart.
Growing up in humble beginnings, Noemi understands the struggles and obstacles for reaching higher and she made it a life mission to serve the underserved population. Her dedication to serve women has been a constant highlight in her career. She is the founder of "Girl Lawyer on a Mission." This new venture in her life allows her to serve that passion and provide a platform to young women to know that "she too can do it."
Don't face your situation alone.

Contact us today!
--------------
Click or call today to schedule a confidential consultation.